Crowe & Dunlevy
D. Michael McBride III – Director Mr. McBride is chairman of the Firm's Indian Law and Gaming Practice Group. McBride has dedicated his fourteen year legal career to Indian law, and has practiced primarily in the areas of federal Indian law and gaming, as well as complex federal, civil and criminal litigation. He is one of two Oklahoma General Members of the International Masters of Gaming Law. In his new position with Crowe & Dunlevy, McBride will continue to represent tribes and tribal entities, as well as individuals and corporations conducting business with them.
www.crowedunlevy.com/
Fabcon
Since 1975, Fabcon has been a state-of-the-art sheet metal fabricator and turnkey manufacturer that is an integral partner to a diverse list of customers ranging from promising start-ups to Fortune 500 companies.

We manufacture metal parts to your exact OEM specifications and requirements. Our team of Custom Sheet Metal Fabrication Experts will work with you and show you how we can help your team design for manufacturability to give you a competitive advantage in your industry. In addition to quick turn prototyping, our 200,000 square foot Facility provides plenty of scalability for mid to large production run manufacturing.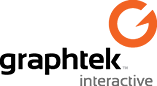 Graphtek Interactive
Graphtek Interactive, Palm Desert, CA has worked with Database Dynamics from its inception to brand, position and market All Star Fantasy Challenge to the gaming industry nationwide. It has done so by creating a dynamic brand, business communication package, tradeshow materials, a web presence and various audio visual materials including Power Point presentations developed specifically for each gaming prospect.
www.graphtek.com/
National Indian Gaming Association (NIGA)
Established in 1985, NIGA is a non-profit organization of 184 Indian Nations with other non-voting associate members representing organizations, tribes and businesses engaged in tribal gaming enterprises from around the country.
www.indiangaming.org
SCA Gaming
SCA Gaming delivers high impact revenue-driving promotions to gaming operators on four continents. As the industry pioneer, spanning 17 years and 4,000 promotions, SCA is where innovation and experience collide to generate explosive results. With 100 years of combined experience in the gaming industry, SCA's staff offers know-how not found in other promotion providers. Concentrating on casino ROI and state-of-the-art technology, SCA Gaming crafts promotions that boost slot and table game revenue with proven loyalty-generating strategies. Each promotion solution is customized and branded for your property and is designed to meet your marketing goals. Specializing in the "WOW" factor, SCA is the world's leader of risk-free mega jackpot games, making it possible for casinos to differentiate themselves from their competition and increase market share.
www.scagaming.com
SkyWire
Voted "Technology Startup of the Year" by the Technology Business Alliance of Nevada (TBAN), is an expanding Mobile Content Enabler (MCE). Its powerful technology core is able to personalize and distribute rich content to mobile devices for marketing or service provider models.

Lead by some of the top executives in the nation, SkyWire® Media has developed technology and a business model to service institutions poised to take advantage of ever popular mobile technology. SkyWire® Media enables these companies and organizations to market to and touch their customers and people anywhere at any time.

As a mobile content enabler, SkyWire® Media is able to service nearly any industry, including: banking, hotel and hospitality, restaurant, food and beverage, retail, religious, entertainment, educational, sports, etc. SkyWire has developed web-based marketing tools in a campaign management suite (Sky CMS) that utilize Short Message Service (SMS), Interactive Voice Response (IVR), and email technologies.
www.skywiremedia.com

Solvport
We've developed a unique and efficient system for delivering Kiosk technical services. The differentiator is the Solvport Solution™ delivery system. These service and product offerings are a reflection of our responsiveness to customers' needs and a utilization of our core competencies. We deliver professional, reliable, and cost-effective outsourced service solutions to maximize up-time and profitability for our customers' Kiosks:

24/7/365 access to all of Solvport's services and products via telephone, e-mail and
Solvport's website

Field technical services throughout the United States

Help desk services

KIOSK monitoring

Warehousing and refurbishment

Project management of KIOSK & Kiosk installations, upgrades, and conversions
Solvport has been working with Kiosk deployers, OEMs, Processors and Financial Institutions over the last five years to provide quality and timely kiosk technical service. We would do this by utilizing the following resources:

Over 85 uniformed employee field technicians

Over 800 service partners

Electronic (CRM) dispatching system directly to the field technician

24/7/365 help desk

Dispatching hub open seven days per week

12,000 square foot warehouse & refurbishing center

Easy, on-line requests for service at www.solvport.com/service
Touch This Media
Touch This Media is a San Diego based software innovations company with several scalable hardware and software innovations used in operating, creating and updating content for web, mobile, digital signage and self-service applications.

TTM create software applications designed to educate users on a product, a service, a message, a brand, an issue or a solution. Our solutions have proven themselves to increase sales,decrease training costs, increase brand awareness, increase public awareness and facilitate the proliferation of an integrated marketing message across web, mobile and self-service platforms.

Since Touch This Media's inception our applications have been used at Roxy/Quiksilver, Dick's Sporting Goods, Golfsmith, PGA Superstores, Edwin Watts, Sephora, PGA Merchandise Show 2010, American Baseball Coaches Association Show 2010, Elivelife – Mission Valley Mall San Diego, National Retail Federation NYC 2010, Pacific Southwest Safety and Health Conference 2010, National Safety Council 2010, IBM Users Group 2010 and by the University of California Cooperative Extension. Touch This Media currently have several iPhone, iPad and Android applications in production.
www.touchthismedia.com